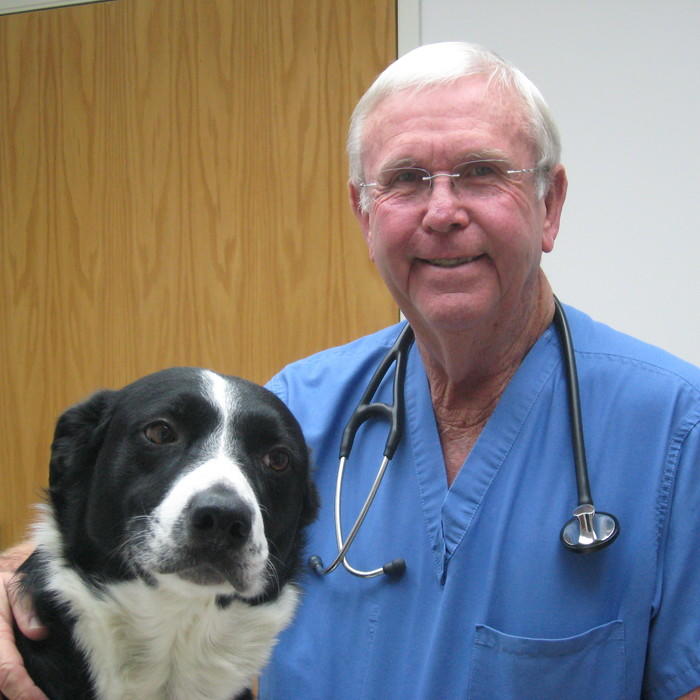 Dr. William Fredregill DVM Owner / Veterinarian
Dr. Bill Fredregill graduated in 1973 from Colorado State University. Dr. Fredregill spent a short time in Pueblo, Colorado before moving back to his hometown of Sterling. Dr. Fredregill established Veterinary Medical Clinic in 1977 and has enjoyed being part of the Sterling community. Dr. Fredregill is very active in the Logan County Humane Society and Prison Industries dog training programs. Dr. Fredregill is also an award winning veterinarian with the Colorado Veterinary Medical Association and has been an active member for decades. When not working Dr. Fredregill enjoys spending time with his two sons and family.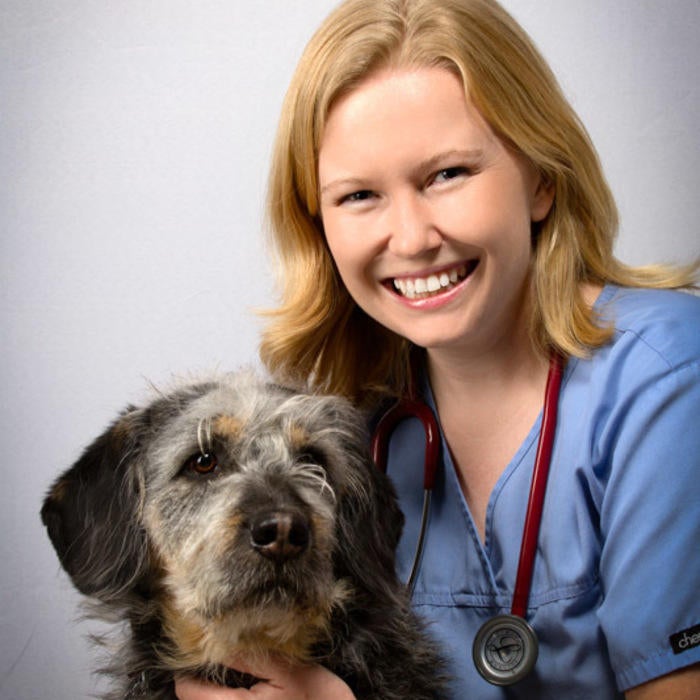 Dr. Lyanne Santistevan DVM
Dr. Lyanne Santistevan grew up on a farm north of Holyoke, Colorado. After graduating from Colorado State University in 2006 she worked as an associate veterinarian at a mixed animal practice in Oregon. Dr. Santistevan moved back to Colorado with her husband Brian and practiced at a small animal clinic in Greeley. Dr. Santistevan has been with Veterinary Medical Clinic since January of 2013 where she enjoys surgery, dentistry, and emergency medicine. When not working, Dr. Santistevan keeps busy with her husband, two children and various pets, livestock, and horses.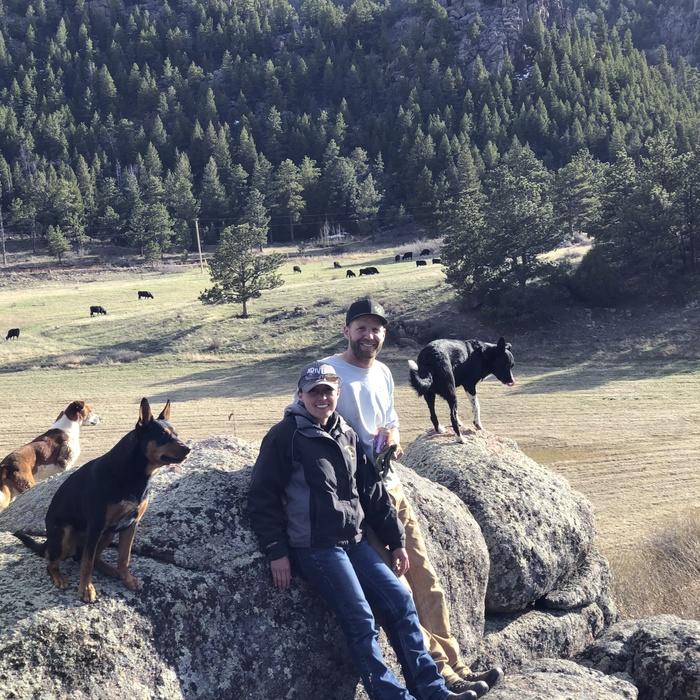 Dr. Jolynn Sakugawa DVM
Jolynn Sakugawa grew up working with her family on their cattle ranch and pig farm on Maui, Hawaii. She attended Colorado State University and graduated with her DVM in 2013. Dr. Sakugawa worked in mixed animal practices in both Nebraska and Brush, Colorado before joining the team at Veterinary Medical Clinic in 2016. Dr. Sakugawa enjoys expanding her expertise in ultrasonography, preventative medicine, and physical therapy. When not working Dr. Sakugawa enjoys working with cattle and keeping her large animal veterinary skills in use. Dr. Sakugawa also enjoys time spent with her boyfriend Sheldon, their wonderful dogs, finicky cats and many cattle.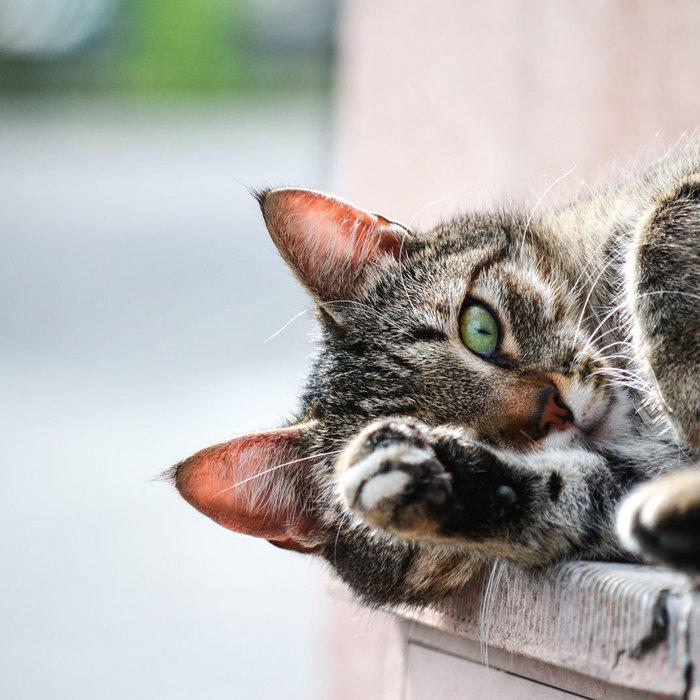 Rebekah Rodriguez Practice Manager/Veterinary Technician
Rebekah grew up in a small town in Southwestern Idaho. She began working as a kennel attendant for a local veterinarian at the age of 13. From then on, veterinary medicine has been a continuing passion. Rebekah has worked in several different practices in several different states focusing on different skill sets at each practice. Rebekah joined the Veterinary Medical Clinic team in October of 2012. Rebekah enjoys time spent with family when not working.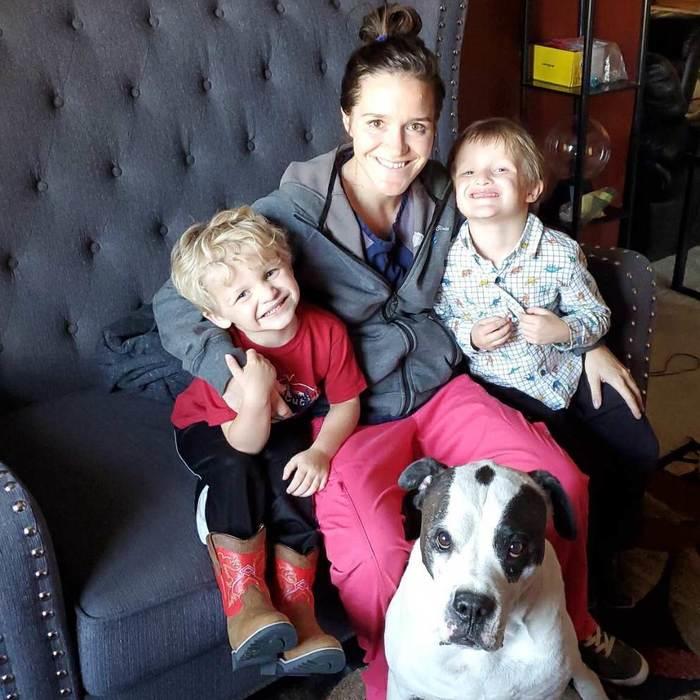 Samantha Wagner Certified Vet Technician/Head Technician
Samantha grew up on the outskirts of Sterling, Colorado before moving to Denver in 2010 to attend Bel-Rea Institute of Animal Technology. After acquiring her degree and CVT license, she did her internship at a small animal practice in Windsor. From there Samantha worked at a Banfield in Greeley before moving back to Sterling and joining the Veterinary Medical Clinic team in July of 2016. Samantha enjoys dentistry, animal behavior, nutrition, and laboratory work. Samantha enjoys spending time with her two young sons, family, and her American Bulldog Kaine when not working.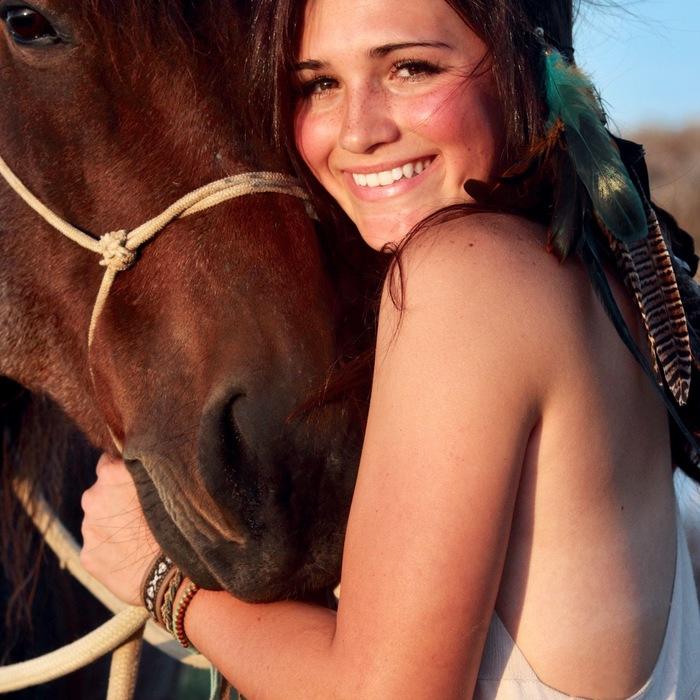 Peyton Cagle Veterinary Technician
Peyton joined the Veterinary Medical Clinic team in November of 2018. Peyton has always loved animals and found veterinary medicine to be a fitting career. Peyton is currently enrolled in school to become a certified Veterinary Technician. Peyton enjoys the company of her two dogs, Harper – a young miniature Australian shepherd, and Louie – a 4 year old chiweenie. When not working Peyton enjoys being in the mountains hiking with friends and family, spending time with her pets, or trying out new recipes.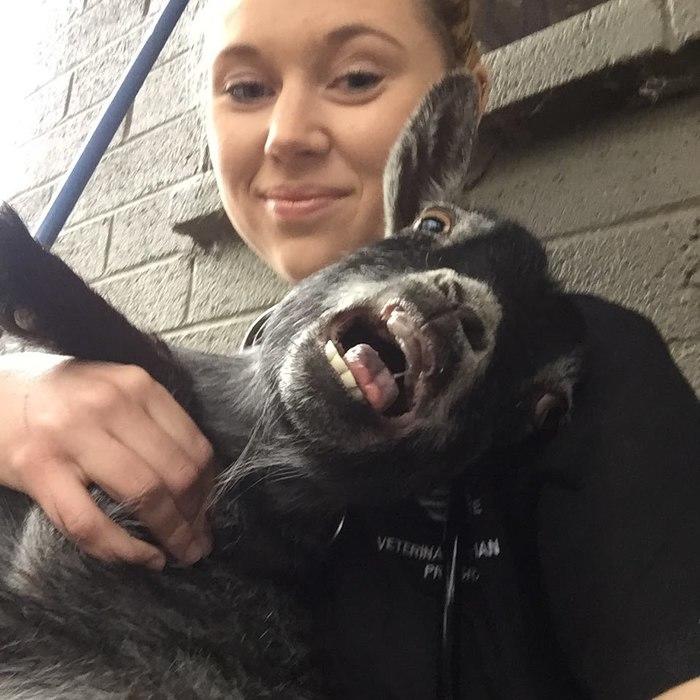 Mallary Watson Veterinary Technician
Mallary was born in Greeley, Colorado where she lived until moving to Phoenix, Arizona to attend a veterinary technician program. After finishing schooling Mallary moved to Las Vegas, Nevada to work as a technician before moving back to Colorado. Mallary joined the team at Veterinary Medical Clinic in November of 2018. She enjoys being able to help those who can't speak for themselves and show an unwavering compassion to animals. Mallary enjoys the beautiful Colorado weather with her high school sweetheart husband and their three beautiful children. When not working or enjoying her family, Mallary enjoys the company of 2 cats, Cheeto and Chester, two rambunctious dogs Riley and Luther, some chickens and fish.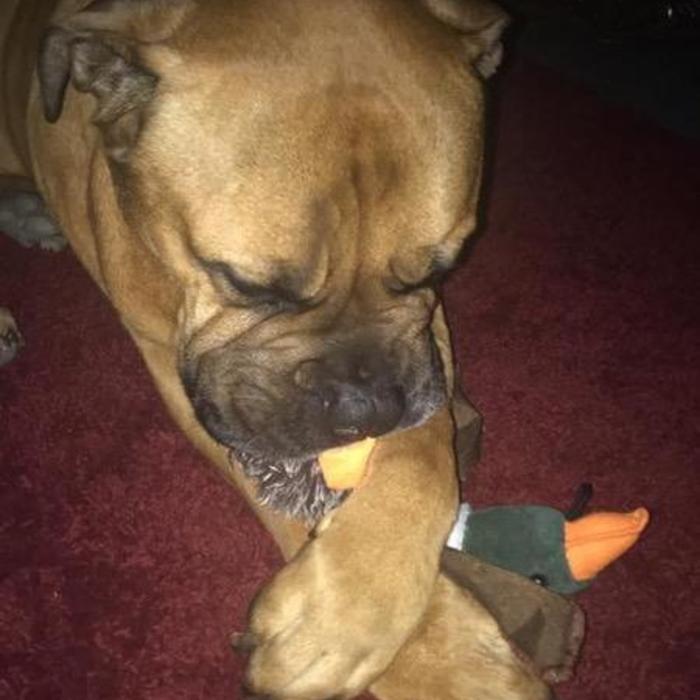 Kodi Kloberdanz Veterinary Technician
Kodi joined the Veterinary Medical Clinic team in May of 2019. She was drawn to veterinary medicine through her love for animals. One such love is for her 124 pound baby of a Bull Mastiff named Deuce. When not working Kodi enjoys spending time with her husband Cody and their two kids. Kodi also enjoys a good cup of coffee and catching up on reality shows or reading a good book.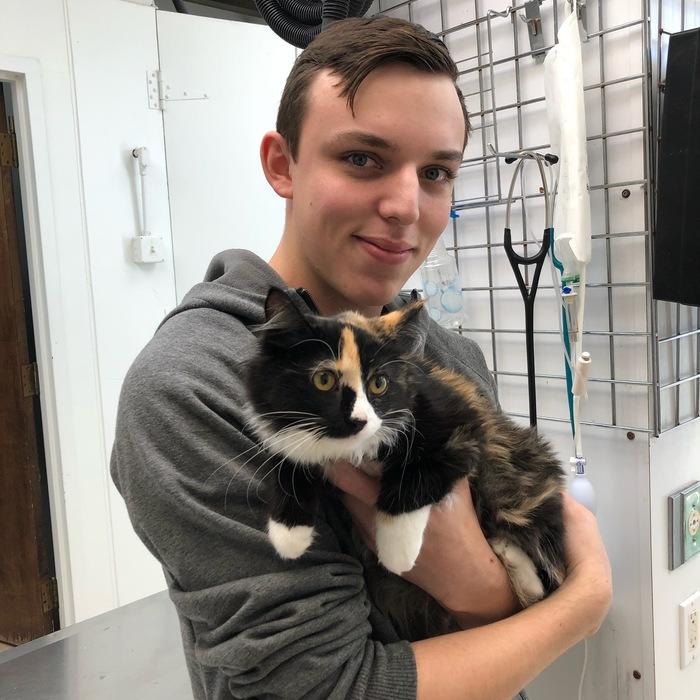 Jordan Taylor Veterinary Technician
Jordan joined the Veterinary Medical Clinic team in May of 2019. Jordan grew up rescuing dogs with his family and developed a passion for helping animals. Jordan began taking classes at NJC to pursue a career within the field of veterinary medicine and is currently enrolled in a program to obtain his degree and licensure as a certified Veterinary Technician. When not working Jordan enjoys relaxing at home and playing video games with friends.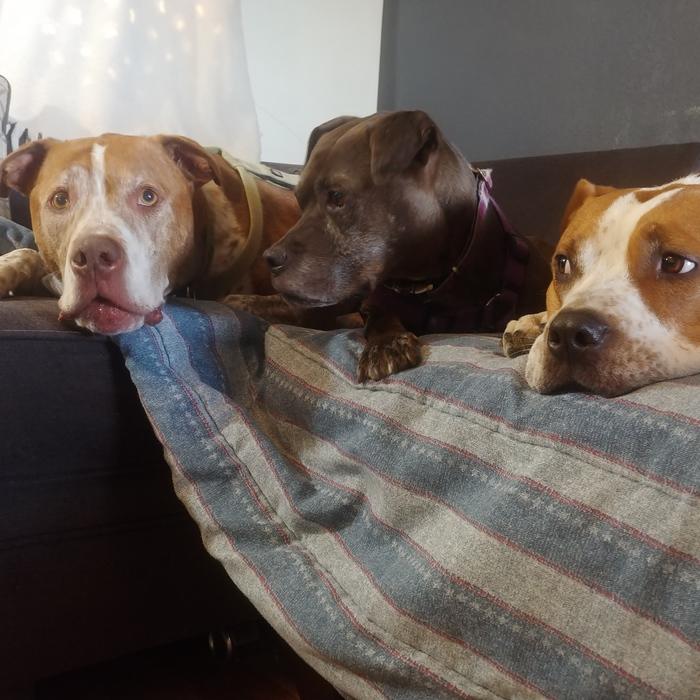 Kalie Romero Kennel Attendant
Kalie has been with the Veterinary Medical Clinic since April of 2017. Kalie assists with the care of our boarding and hospitalized patients. Kalie also assists technicians and veterinarians with patient care. Kalie enjoys volunteering at animal shelters and rescuing dogs. Kalie and her husband currently have three rescue pups named Brody, Darla, and Apollo. In addition to the dogs Kalie enjoys the company of two lovebirds, Amy and Rory, a grumpy cockatiel named Rigby, and 3 fish tanks.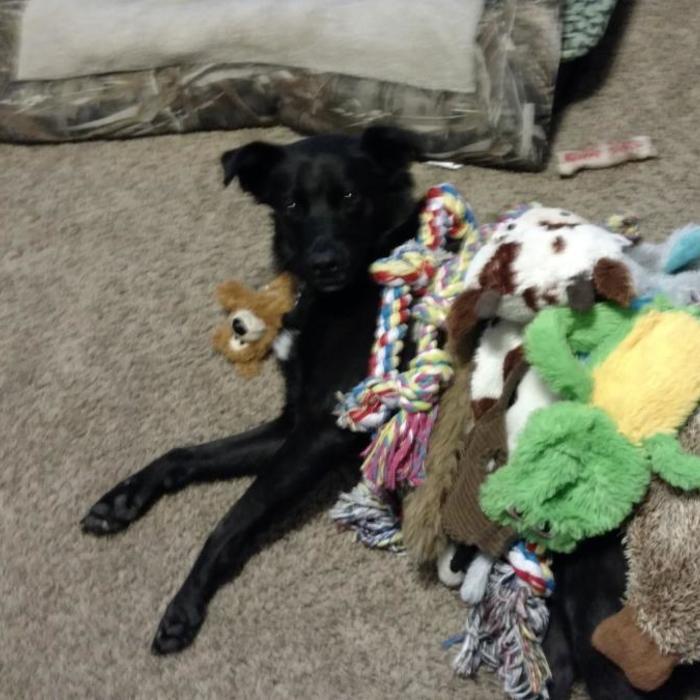 Tricia Dreher Kennel Attendant
Tricia joined the team of Veterinary Medical Clinic in the Spring of 2019. Tricia assists with the care of our boarding and hospitalized patients. Tricia has a beautiful dog named Kramer that she enjoys spending time with.